UNESCO Request for Input on Mobile Learning Policy Guidelines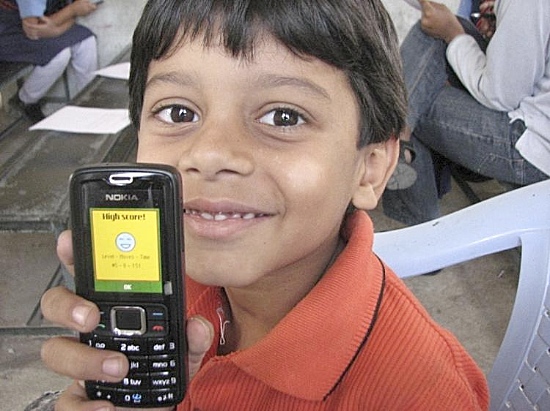 The unprecedented uptake of mobile devices, in particular mobile phones, in both developed and developing countries opens up new possibilities for increasing education access, equity and quality. Mobile learning, a growing field of ICT in education, has the potential to significantly impact the delivery of education. However, an enabling policy environment is needed to fully realize this potential. UNESCO's research has revealed a dearth of policies related to mobile learning. To address this gap UNESCO, in broad consultation with relevant stakeholders, will develop a set of guidelines to help national government policy makers and educators create environments that enable the safe, affordable and sustainable use of mobile technologies for education.
A workshop with government officials, specialists from UNESCO and other international NGOs, industry partners, academia, NGOs in education and independent education consultants has already been held to discuss the first version of the guidelines, the result of which is captured in the second version for review. In order for UNESCO to create mobile learning policy guidelines that are practical, informative and balanced, it is seeking input from the public.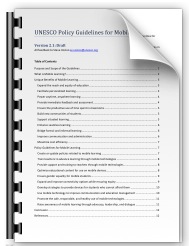 Please review and provide input on the guidelines. Download DRAFT UNESCO Policy Guidelines on Mobile Learning v2 (PDF, 500KB)
When reviewing the guidelines please keep their purpose in mind:
To raise awareness, put mobile learning onto the ICT in Education agenda.
To promote the value of mobile learning, and consider related challenges.
To make high-level recommendations for creating policies that enable mobile learning.
Please provide feedback in this forum or you can email it to Steve Vosloo, UNESCO Programme Specialist in Mobile Learning.
All input is valuable and considered for inclusion by the Advisory Team assigned to the task of developing the policy guidelines. Please note, however, that it is not possible to include all input in the final version. Public comment will close on 2 September 2012. Drawing on the collective feedback from a range of mobile learning stakeholders, UNESCO will publish a final version of the policy guidelines in early 2013.
Thank you in advance for your participation & feedback in this forum.