Affordable Technologies for Supporting Learning and Collaboration in Africa
There is ongoing innovation in terms of technology and its cost. This has included, for instance, the introduction of lower cost computers (e.g. netbooks and OLPC), the explosion in access to mobile phones and the emergence of devices such as iPads and e-readers. There are also a growing number of projects which seek to use some of these mobile devices to support learning and collaboration. However, many of the existing projects are pilots and implemented on a small scale which raises issues in terms of scalability and sustainability.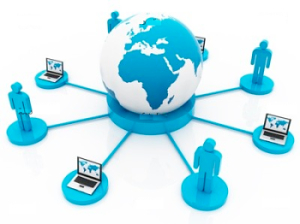 In this context, we are interested in exploring the following questions:
Where and how are mobile devices or other affordable technologies being used for access to learning materials and collaboration? What lessons can we learn from these experiences?
What are the key challenges for the use of these technologies in education in Africa? What are the critical success factors for their effective use?
What recommendations should be made to policy makers, regulators, donors and other stakeholders if technology is to be used to support learning and collaboration in an equitable, sustainable and scalable manner?
The next several posts will look at some of these questions and we hope that they will trigger discussion on some of the issues they raise. We invite responses questions as well as the sharing of both successes and failures.
This conversation is part of the eTranform Africa initiative.