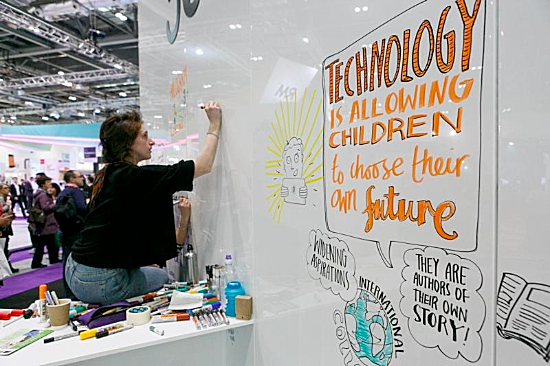 The 31st edition of the conference list covers selected events that primarily focus on the use of technology in educational settings and on teaching, learning, and educational administration.
Please note that events, dates, titles, and locations may change and some events may be cancelled. Thus, CHECK the specific conference website not only for basic information, but to assure yourself that the conference is legitimate.
Kindly retain my contact information (Clayton R. Wright, crwr77 at gmail.com) when you re-distribute the list or publish this list on the web as that is how I receive updates. Prior to attending a conference, consider reading "How to Get the Most Out of a Conference" by Stephen Downes.
---
May 15, 2014 The Digital University: MOOCs and the Humanities Conference. Edge Hill University, United Kingdom. http://moocsconference.wordpress.com/
May 15-16, 2014 European Association of Institutions in Higher Education (EURASHE) General Assembly, 24th. Yerevan, Armenia. http://eurashe.eu/events/annual-conferences/24-yerevan-2014/ or http://eurashe.eu/yerevan
May 15-16, 2014 Effective Learning Infrastructure for Your Learners and Your Organization. Organized by the eLearning Guild, offered online. http://www.elearningguild.com/online-forums/content/1562/schedule-at-a-glance/
May 15-16, 2014 Teaching, Learning and Assessment Conference: Engaging Students – Engaging Staff. Organized by the Staff and Educational Development Association (SEDA), Copthorne Hotel, Newcastle, United Kingdom. http://www.seda.ac.uk/index.php?p=4_1&t=1
May 16, 2014 Innovative Language Teaching at University: Enhancing Student Performance. University of Leeds, Leeds, United Kingdom. http://arts.leeds.ac.uk/innovativelanguageteaching/
May 16-17, 2014 Excellence in Professional Practice Conference: Teachers Driving School Improvement. Organized by the Australian Council for Educational Research (ACER). Melbourne, Australia. http://www.acerinstitute.edu.au/conferences/eppc
May 16-18, 2014 International Conference on Information and Communications Technologies (ICT). Nanjing, China. http://www.ietict.org/
May 16-18, 2014 International Conference on Education in Mathematics, Science and Technology (ICEMST). Konya, Turkey. http://www.icemst.com/
May 16-21, 2014 Medical Library Association (MLA): Building Our Information Future, 114th. Chicago, Illinois, USA. http://www.mlanet.org/am/meetings.html
May 17, 2014 Pacific Rim International Forum on the Rights of Persons with Disabilities. Hilton Hawaiian Village, Honolulu, Hawaii, USA. www.pacrim.hawaii.edu.
May 18-20, 2014 American Telemedicine Association (ATA) International Meeting and Trade Show: Telemedicine, mHealth and Telehealth, 19th. Baltimore, Maryland, USA. www.americantelemed.org
May 18-21, 2014 International Conference on Information Systems for Crisis Response and Management (ISCRAM): Empowering Citizens and Communities through Information Systems for Crisis Response and Management, 11th. Pennsylvania State University, State College, Pennsylvania, USA. http://iscram2014.ist.psu.edu/node/6
May 19-20, 2014 Redesigning Undergraduate Curriculum Symposium. Organized by the Association to Advance Collegiate Schools of Business (AACSB), Tampa, Florida, USA. http://www.aacsb.edu/conferences/
May 19-20, 2014 Teaching Effectiveness Seminar. Organized by the Association to Advance Collegiate Schools of Business (AACSB). Bogata, Colombia. http://www.aacsb.edu/en/events/seminar/2014/teaching-effectiveness-latin-america/
May 19-20, 2014 Open Access Symposium: The Business and Economics of Open Access, 5th. University of North Texas Libraries, Fort Worth, Texas, USA. http://openaccess.unt.edu/symposium/2014
May 19-20, 2014 Pacific Rim International Conference on Disability and Diversity, 30th, Hawaii Convention Center, Honolulu, Hawaii, USA. www.pacrim.hawaii.edu
May 19-20, 2014 MedBiquitous Conference: Advancing the Health Professions through Technology Standards, annual. Baltimore, Maryland, USA. http://www.medbiq.org/events/conferences/index.html
May 19-20, 2014 Scholarship of Teaching and Learning (SOTL) Academy, 6th, annual. Kellogg Hotel and Conference Center, East Lansing, Michigan, USA. http://www.gvsu.edu/stla/
May 19-21, 2014 Intensive Course in Journal Publishing – Europe, 24th. Organized by the International Association of Scientific, Technical and Medical (STM) Publishers, Heathrow Windsor Marriott Hotel, Windsor, United Kingdom. http://www.stm-assoc.org/events/
May 19-22, 2014 International Conference on Education, 16th, annual. Athens, Greece. http://www.atiner.gr/education.htm
May 19-22, 2014 Higher Education Institutions Leaders: An Annual International Symposium. Athens, Greece. http://www.atiner.gr/heileaders.htm
May 19-22, 2014 International Conference on Information Technology and Computer Science, 10th, annual. Athens, Greece. http://www.atiner.gr/computer.htm
May 20-21, 2014 International Conference on Advanced in Computing, Engineering and Learning Technologies (ICACELT), 2nd. Munich, Germany. http://www.icacelt.com/
May 20-22, 2014 Department and Division Chair Workshop. Organized by the Council of Independent Colleges (CIC), St. Louis, Missouri, USA. http://www.cic.edu/meetings-and-events/Leadership-Development/Department-Chair-Workshops/Pages/default.aspx
May 20-22, 2014 Thinking Digital: Technology, Ideas and Our Future, 7th. The Sage Gateshead, Gateshead, United Kingdom. http://www.thinkingdigital.co.uk/
May 20-22, 2014 Information Technology in Education Conference (ITEC): Defence, Training, Simulation, and Education. Cologne Messe, Germany. http://www.itec.co.uk
May 20-22, 2014 Mobile Money Africa Conference. 6th. Johannesburg, South Africa. http://www.mobile-money-gateway.com/event/mobile-money-africa-2014
May 20-22, 2014 Developing and Managing Competency-Based Education, San Antonio, Texas, USA. http://www.academicimpressions.com/
May 20-23, 2014 Inclusive Learning Technologies Conference, Pavilion Convention Centre, organized by Spectronics.com.au, Jupiters Gold Coast, Queensland, Australia. http://www.spectronicsinoz.com/conference/
May 20-23, 2014 Future in Review Conference: The Intersection of Technology and the Economy, 12th, annual. Laguna Beach, California, USA. http://www.futureinreview.com/index.php
May 20-23, 2014 International Conference on Pervasive Computing Technologies for Healthcare, 8th. Oldenburg, Germany. http://pervasivehealth.org/2014/show/home
May 21, 2014 Research Higher Education: Investigating Inequalities. Organized by the British Educational Research Association, London, United Kingdom. http://www.bera.ac.uk/events/researching-higher-education-investigating-inequalities
May 21-22, 2014 International Conference on Computer Communication and Management, 4th. Paris, France. http://www.icccm.org/
May 21-22, 2014 International Conference on Hospitality and Tourism Management. Paris, France. http://www.ichtm.org/
May 21-22, 2014 International Conference in Emerging Trends of E-Learning and Online Education Technologies (ICETEOET), 2nd. Munich, Germany. http://www.iceteoet.com/callforpapers.php
May 21-22, 2014 Social Sciences Annual Learning and Teaching Conference: Teaching Forward – The Future of the Social Sciences, 3rd. Organized by the Higher Education Academy, The Studio, Birmingham, United Kingdom. http://www.heacademy.ac.uk/social-science-conference-2014
May 21-23, 2014 Advancing Learning: What Could Go Right? Educational Technology Committee of Ontario Colleges, Georgian College, Barrie, Ontario, Canada. http://advancinglearning.ca or http://www.edtechontario.ca/conferences/
May 21-23, 2014 International Conference on Information Resources Management (Conf-IRM): Big Data – Revolutionizing How We Live, Work, and Think. Ho Chi Minh City, Vietnam. http://www.conf-irm.org/joomla/index.php/conferences/upcoming-conferences or http://conf-irm2014.tdt.edu.vn/home.htm
May 21-23, 2014 International Florida Artificial Intelligence Research Society (FLAIRS), 27th. Hilton Pensacola Beach Gulf Front, Pensacola Beach, Florida, USA. http://www.flairs-27.info/
May 21-23, 2014 International Conference on Business Information Systems, 17th. Golden Bay Beach Hotel, Larnaca, Cyprus. http://bis.kie.ue.poznan.pl/17th_bis/
May 21-23, 2014 Innovations in Online Learning, 10th. Hyatt Regency Hotel, San Antonio, Texas, USA. http://iolconference.org/iol_2014/
May 21-24, 2014 International Congress of Qualitative Inquiry, 10th. University of Illinois at Urbana-Champaign, Illinois, USA. http://www.icqi.org/
May 22, 2014 Ryerson Faculty Conference. The Learning and Teaching Office, Ryerson University, Toronto, Ontario, Canada. http://www.ryerson.ca/lt/programs/conference/
May 22, 2014 Implementing Creative Commons Licences. Organized by the Association of Learned and Professional Society Publishers (ALPSP), offered online. http://www.alpsp.org/Ebusiness/ProductCatalog/1405ICC.aspx?ID=403
May 22-23, 2014 Communicability, Computer Graphics and Innovative Design for Interactive Systems (CCGIDIS) International Symposium, 4th. Venice Italy. http://www.alaipo.com/CCGIDIS%202014/symposium_CCGIDIS_2014.html
May 22-23, 2014 Chicago International Conference on Education (ICE), 2nd. Sheraton Chicago Hotel and Towers, Chicago, Illinois, USA. http://www.chicagoice.org/general-info/
May 22-26, 2014 International Conference on Management of Technology (IAMOT): Science, Technology and Innovation in the Age of Economic, Political and Security Challenges, 23rd. Grand Hyatt Hotel, Washington, D.C., USA. http://iamot2014.com/
May 23-24, 2014 StudyWorld: International Fair for Higher and Continuing Education. Berlin, Germany. http://www.studyworld2014.com/
May 23-24, 2014 International Conference on Global Education for Digital Natives: Prospects and Reflections. Taipei City, Taiwan. http://2014globaled.cte.tku.edu.tw/index_en.html
May 24-27, 2014 Association of Canadian College and University Teachers of English (ACCUTE). Brock University, St. Catharines, Ontario, Canada. http://accute.ca/accute-conference/
May 24-28, 2014 Canadian Society for the Study of Education (CSSE): The Voice of Canada's Educational Research Community Annual Conference. Brock University, St. Catharines, Ontario, Canada. http://www.csse-scee.ca/conference/
May 24-30, 2014 Congress of the Humanities and Social Sciences: Borders without Boundaries. Sponsored by the Canadian Federation for the Humanities and Social Sciences (CFHSS), Brock University, St. Catharines, Ontario, Canada. http://congress2014.ca/ or http://www.ideas-idees.ca/
May 25-27, 2014 Association of Canadian Community Colleges (ACCC) Annual Conference: Collaboration, Innovation, Transformation. Hosted by Algonquin College and La Cité Collégiale, Ottawa, Ontario, Canada. http://www.accc.ca/xp/index.php/en/events-accc/conference
May 25-27, 2014 Canadian Association for the Study of Adult Education (CASAE), 33rd. Brock University, St. Catharines, Ontario, Canada. http://www.casae-aceea.ca/?q=node/30
May 25-27, 2014 Canadian Society for the Study of Higher Education (CSSHE). Brock University, St. Catharines, Ontario, Canada. http://www.csshe-scees.ca/06_01_conference_en.htm
May 25-28, 2014 National Institute for Staff and Organizational Development (NISOD) International Conference on Teaching and Leadership Excellence, 36th, annual. Austin, Texas, USA. http://www.nisod.org/conference/
May 25-30, 2014 International Association for Educational Assessment (IAEA): Assessment Innovations for the 21st Century, 40th, annual. Grand Copthorne Waterfront Hotel, Singapore. http://www.iaea.info/ or http://seab-iaea2014.sg/
May 25-30, 2014 National Association for Foreign Student Affairs (NAFSA) Association of International Educators Annual Conference and Expo. San Diego, California, USA. http://www.nafsa.org/Attend_Events/Annual_Conference/Future_Conference_Sites/
May 26-27, 2014 Canadian International Conference of Social Science and Education, 3rd. Toronto, Ontario, Canada. http://www.crchs.info/
May 26-28, 2014 Canadian Association of Schools of Nursing (CASN/ACESI) Conference. Halifax, Nova Scotia, Canada. http://www.casn.ca/en/UpcomingConferences_79/ or http://casn.ca/en/79
May 26-28, 2014 International Conference on Computer Animation and Social Agents (CASA), 27th annual. University of Houston, Houston, Texas, USA. http://graphics.cs.uh.edu/casa2014/
May 26-29, 2014 International Conference on Psychology, 8th annual. Athens Institute for Education and Research, Athens, Greece. http://www.atiner.gr/psychology.htm
May 26-29, 2014 International Conference on Philosophy, 9th annual. Athens Institute for Education and Research, Athens, Greece. http://www.atiner.gr/philosophy.htm
May 26-30, 2014 Association for Institutional Research (AIR) Forum. Orlando, Florida, USA. http://airweb.org/
May 26-30, 2014 National Center for Case Study Teaching in Science Summer Workshop. University at Buffalo, Buffalo, New York, USA. http://sciencecases.lib.buffalo.edu/cs/training/workshops/
May 26-30, 2014 Canadian Association of Geographers' Annual Meeting. Brock University, St. Catharines, Ontario, Canada. http://www.cag-acg.ca/en/cag_annual_meeting.html
May 26-31, 2014 Conference on Language Resources and Evaluation, 9th. Reykjavik, Iceland. http://lrec2014.lrec-conf.org/en/
May 27-28, 2014 The Digital Education Show Asia, 3rd. Kuala Lumpur Convention Centre, Kuala Lumpur, Malaysia. http://www.terrapinn.com/exhibition/digital-education-show-asia/index.stm
May 27-28, 2014 Broadcast Film and Music Africa. Nairobi, Kenya. http://aitecafrica.com/
May 27-28, 2014 European Wolfram Technology Conference. Frankfurt, Germany. http://company.wolfram.com/events/
May 27-30, 2014 International m-Libraries Conference, 5th. Organized by the Open University UK and the Chinese University of Hong Kong, Hong Kong, China. http://www.m-libraries.org/
May 27-30, 2014 International Conference on Qualitative and Quantitative Methods in Libraries (QQML), 6th. Kadir Has University, Istanbul, Turkey. http://www.isast.org/qqml2014.html
May 27-30, 2014 Electronics Components and Technology Conference (ECTC), 64th. Walt Disney World Swan and Dolphin Resort, Lake Buena Vista, Florida, USA. http://www.ectc.net/
May 28-29, 2014 Unite for Quality Education Conference. Montreal, Quebec, Canada. http://pages.ei-ie.org/educonf/index.php/en/ or http://www.unesco.org/new/en/unesco/events/all-events/?tx_browser_pi1%5BshowUid%5D=28155&cHash=3666a89226
May 28-29, 2014 International Digital Publishing Forum (IDPF). Jacob K. Javits Center, New York City, New York, USA. http://idpf.org/digital-book-2014
May 28-30, 2014 eLearning Africa: International Conference on ICT for Development, Education and Training, 9th. Speke Resort, Kampala, Uganda. http://www.elearning-africa.com/
May 28-30, 2014 eLearning Forum Asia: Open Courses and Open Platforms, 9th. National Cheng Kung University, Taiwan. http://elfasia.org/2014/
May 28-30, 2014 Diverse Teachers for Diverse Learners Conference. University of Strathclyde, Glasgow, United Kingdom. http://www.strath.ac.uk/humanities/schoolofeducation/diverseteachers/
May 28-30, 2014 International Conference on Research Challenges in Information Science, 8th. Sponsored by Institute of Electrical and Electronics Engineers (IEEE), Marrakesh, Morocco. http://rcis-conf.com/rcis2014/
May 28-30, 2014 Innovative Pedagogy and Course Redesign, 13th, annual. Fairfield University, Fairfield, Connecticut, USA. http://www.fairfield.edu/cae/teachingconference/
May 28-30, 2014 Society for Scholarly Publishing (SSP): Who's at Stake and What's at Stake: Looking Outward at the Future of Scholarly Publishing, 36th, annual. Westin Boston Waterfront, Boston, Massachusetts, USA. http://www.sspnet.org/events/annual-meeting/event-home/
May 28-30, 2014 Canadian Association for Information Science (CAIS) Conference: Connecting Across Borders – Globalization and Information Science Research, 42nd, annual. Brock University, St. Catharines, Ontario Canada. http://www.diigubc.ca/cais-acsi/en/
May 28-31, 2014 Canadian Library Association, 69th. Victoria, British Columbia, Canada. http://cla.pwwebhost.com/conference/2014/
May 28-31, 2014 FutureTech: International Conference on Future Information Technology (FTRA), 9th. Organized by the Future Technology Research Association International (FTRA) and the Korea Information Technology Convergence Society (KITCS), Zhangjiajie, China. http://www.ftrg.org/futuretech2014/
May 29, 2014 Training Part-Time Faculty: How to Create an Online Teacher Training Course. Organized by Innovative Educators. Offered online. http://www.innovativeeducators.org/product_p/2164.htm
May 29, 2014 Philosophy of Education Conference. George Brown College, Toronto, Ontario, Canada. http://www.cbie-bcei.ca/wp-content/uploads/2013/03/2014-Philosophy-of-Education-Conference-call-for-papers.pdf
May 29-30, 2014 EdTech 2014: Educational Technology Conference of the Irish Learning Technology Association (ILTA) – Eurovision 2020 – Technology Enhanced Learning for a New Horizon, 15th annual. University College Dublin, Dublin, Ireland. http://ilta.ie/edtech/edtech2014/
May 29-31, 2014 Jean Piaget Society Annual Meeting: Rethinking Language and Communicative Development, 44th, annual. Hilton San Francisco Financial District, San Francisco, California. USA. http://www.piaget.org/
May 29-31, 2014 Digital Asia Expo and Conference (DAX): One Digital ASEAN. SMX Convention Center, Pasay City, the Philippines. http://www.digitalasiaexpo.com/digital-asia-expo.php
May 29-31, 2014 National Effective Teaching Institute (Basic NETI Basic). Organized by the American Society for Engineering Education. Palomar Hotel, Washington, D.C., USA. http://www.asee.org/conferences-and-events/conferences/neti
May 29-31, 2014 BookExpo America. Javits Center, New York City, New York, USA. http://www.bookexpoamerica.com/Show-Info/Event-At-A-Glance-Hours/#future
May 29-31, 2014 International Conference on Mobile, Ubiquitous, and Intelligent Computing (MUSIC), 5th. Organized by Future Technology Research Association (FTRA) International and the Korea Information Technology Convergence Society, Zhangjiajie, China. http://www.ftrai.org/music2014/
May 29-June 1, 2014 Lilly Conference on College and University Teaching & Learning: Evidence-Based Teaching and Learning. Bethesda, Maryland, USA. http://lillyconferences.com/ or http://lillyconferences.com/bethesda/
May 30, 2014 Emerging Learning Design, 4th. Montclair State University, Montclair, New Jersey, USA. http://eld.montclair.edu/
May 30-31, 2014 Early Childhood Education Conference. Caulfield Racecourse, Melbourne, Victoria, Australia. http://www.togetherwegrow.com.au/
May 30-31, 2014 Shanghai International Conference on Ubiquitous Learning. Organized by the Shanghai Open University and the UNESCO Chair in ODL in East Asia, Guoshun Campus, Shanghai Open University, Shanghai, China. http://iie.sou.edu.cn/?p=637
May 30-June 1, 2014 The Teaching Professor Conference, 11th. Boston, Massachusetts, USA. http://www.facultyfocus.com/conferences/conference/
May 30-June 1, 2014 Wikiconference USA. New York Law School, New York City, New York, USA. http://wikiconferenceusa.org/wiki/Main_Page
May 31, 2014-June 1, 2014 International Conference on Internet Services Technology and Information Engineering (ISTIE). Bali, Indonesia. http://istie.org/
May 31-June 2, 2014 International Higher Education Teaching and Learning Association (HETL) Conference: Innovative Learning-Scapes – e-Scapes, play-Scapes & More. Anchorage, Alaska, USA. https://www.hetl.org/events/2014-anchorage-conference/
(more…)