The One Laptop Per Child Model Never Was Valid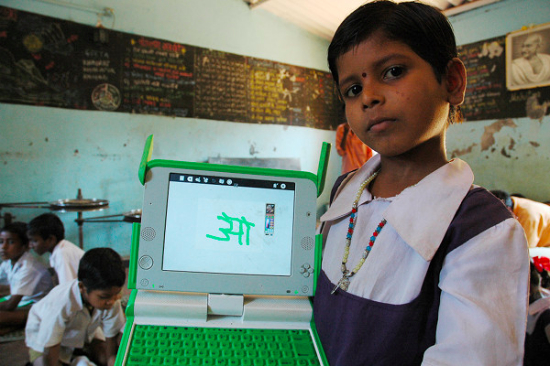 Is the OLPC model still valid? It never was valid, at least not for the target group it was aimed at, and that hasn't changed. There are so many things wrong with the OLPC model that it is hard to know where to begin, but let me try to summarize. Let's look at objectives, means, cost-effectiveness, implementation, and alternatives.
Objectives
What is the problem to which OLPC was the solution? Depending on what description or which advocate one read or talked to, it ranged from poverty to ignorance to much more modest goals such as learning to read or becoming familiar with use of ICT. Certainly evaluations of OLPC have never made a link between implementation and improvement of the broader societal environment.
Certainly, users were in general favorable, due to the well-documented Hawthorne effect, which wears off over time. Where reading or math skills improved, it was not by comparison with spending the same money on more books or better reading materials. Where familiarity with ICT improved, well duh, but again this was not measured against alternatives.
Means
OLPCs pedagogical usefulness was always deemed by OLPC to be self-evident, which it is not. Where OLPC is designed for self-learning, let us remember this is not for all children, even in circumstances where infrastructure is adequate and class sizes are small. It is certainly not a model for disadvantaged groups with little support at home and little in the way of community experience that will propel them forward.
The arrogance and ignorance of the assumption that the presence of laptops would instantly transform young children into autonomous, disciplined seekers of knowledge and understanding was always evident. It was tragicomically epitomized when Nicolas Negroponte famously said that he would favor flying over poor areas and throwing the tablets out of helicopters. Where OLPC is designed for improving classroom learning, it has to be measured against alternatives requiring the same effort and resources, which it never has.
Cost-effectiveness
The cost of purchase, let along TCO (total cost of ownership) was always far beyond affordability for the poor communities it ostensibly targeted, and was not sustainable even in middle income countries such as Uruguay. Example: when Rwanda decided the purchase of hundreds of thousands of laptops it was spending approximately $60 per year per primary school pupil (almost half of which comes from foreign aid).
One laptop cost $200, not counting connectivity, maintenance, training, replacement. TCO is at the very least double the cost of purchase and that is for a lifespan of–at most optimistic–four years (studies show that within a short period of time 20% or more of the laptops will be inoperable or missing).
Implementation
Even assuming that OLPC is a positive choice, imperfect or disastrous implementation has always plagued these projects. The vast majority of classrooms in Rwanda did not have the electric infrastructure to keep the machines plugged in and running. Similarly, although in theory children could take them home, there is no electricity with which to use them in most households and children are vulnerable to theft en route. Satellite dishes to get them on line are regularly vandalized for parts that are scarce or expensive, or simply don't work.
Teachers did not know what to do with them most of the time. One faced the distressing scenario of teachers writing text on blackboards for children to laboriously copy onto their laptops by searching for each letter one at a time (learning to use the keyboard was not part of the pedagogy); in worse cases, teachers simply abandoned the classrooms on the logical assumption that learners were occupied with their laptops.
Alternatives
Advocates for OLPC and 1:1 in general tend to take the view that something, even imperfect, is better than nothing. It isn't. Every choice has a trade-off. Monies spent on ICT are not spent on, for example, toilets, running water, teacher training, reducing class size, school meals. Spending on OLPC gives the message to poorly-paid and poorly-trained teachers that they are not important, adding to disengagement on their part.
Determining which spending choice or innovation will have the most impact compared to alternatives requires care, time, and participation by end users. Experiences with miracle cures and quick fixes can teach us much about both the power and the limits of top-down innovation, as well as about the resistances to them. They don't often leave much behind in terms of changes to quality, opportunity or system change.
Alexandra Draxler is an independent consultant working with private and public sector clients on ICT for education, and educational sector planning and management