Open and Distance Learning for Teacher Training: Evidence from Pakistan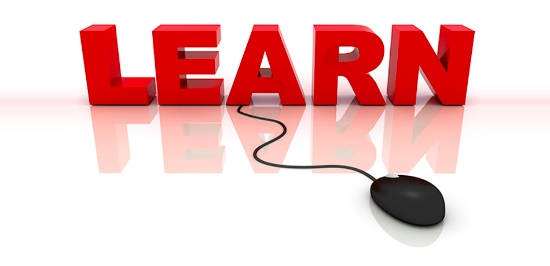 The evidence form Pakistan confirms that open and distance learning can reach large audiences, and can do so quickly.
Is distance education a viable solution to attain the kind of high quality teachers students need?
Evidences from Pakistan reveal mix opinion about the quality of distance education in general and for professional degrees including teacher education in particular. On one hand the oldest distance teacher education program in Asia was started in Pakistan through Allam Iqbal Open University in 1974. Till late eighties, the university had international students in this program. Even today everyone in Pakistan acknowledges the quality of the material produced by the University Teacher Education Programs and access to these programs. It provided access not only to urban communities but also to the people live in remote areas.
Nevertheless, quality of the graduates produced by the university is big question mark due to the management of the delivery of these courses. This experience from Pakistan guide us that this is a viable solution for meeting rapidly increasing demands of professional teachers but to maintain quality we need especially measures including supervision, monitoring and mentoring of prospective teachers during the practicum component of the programs. This is same as we cannot have risk for human lives as we do for medical students.
How can we develop, deploy, and measure distance education for teachers and how do we define and measure impact?
Another example from Pakistan that offers distance education programs is the Virtual University of Pakistan that delivers education through a judicious combination of broadcast television and the Internet. Its courses are hand-crafted in meticulous detail by acknowledged experts in the field. In addition to the prescribed texts, comprehensive reading material / lecture notes in the form of web-enabled content are provided through a comprehensive Learning Management System (LMS) hosted on the VU Web Servers and accessible over the Internet. The full power of hyperlinks is utilized for making the on-line experience a truly powerful one.
The LMS also provides an e-mail facility to each and every student as well as discussion boards for interaction within the university faculty and students. Assignments are handed out through the LMS and also submitted by the students through the same mechanism. Pop-quizzes and practice tests are also conducted through the LMS. Midterm and Final Examinations for every semester are conducted in a formal proctored environment at exam centers designated for the purpose throughout the country. The university believes that the formal examination atmosphere assists in critical quality assurance of the student assessment system. May be these kind of measures could ensure quality.
Can distance education achieve both quality and scale or are they mutually exclusive?
Like rest of the world, Pakistan, still needs more and better teachers. In the world, despite progress made since the Dakar conference on education for all in 2000, some 57 million children may still be out of school in 2015. And "denying children an opportunity to put even a first step on the education ladder puts them on a course for a lifetime of disadvantage" (UNESCO 2010) .
In a programme for in-service teachers that ran for more than twenty years the federal ministry of education in Pakistan used the Allama Iqbal Open University to provide inservice education on a new curriculum for primary-school teachers. The university's Primary Teachers Orientation Course was launched in 1976 and, in its initial ten-year phase, reached nearly 84,000 teachers; 56 percent of these completed the course and 38 per cent qualified for a university certificate. By 1999 a further 50,000 teachers had been recruited on to a revised course which had a higher completion and pass rate (Perraton, 2007 ; AIOU, 1999) .
In assessing how far open and distance learning can raise educational quality, the evidence on effectiveness is thinner than we would like, but so it is for many conventional programmes of teaching education. The evidence is particularly thin on the use of the newer information and communication technologies where, despite grand claims, we have little hard evidence. The above two examples from Pakistan inform us that quality AND scale are not mutually exclusive for both pre and inservice teacher education programs. There is need to make delivery of the distance education more systematic and processes led with clear and well define assessment protocols.
References
UNESCO 2010 EFA global monitoring report: Reaching the marginalized, Oxford: Oxford University Press (pp 54-55)
Perraton, H. 2007 Open and distance learning in the developing world (2nd edition), London: Routledge (pp 68-69)
Allama Iqbal Open University 1999 25 Years of AIOU 1974-1999, Islamabad (p-38)
Khalid Mahmood is the Director of Strategic Planning and Institutional Strengthening at the Pre-STEP Islamabad, a USAID Project. A former distance education student, he has been involved in planning and designing courses for under graduate and masters' degree programs and been an advisor to interactive radio instruction programs in Pakistan. Dr. Mahmood. Has worked with the Allama Iqbal Open University, the University of Management and Technology, University of the Punjab and University of Education Lahore, Aga Khan University Karachi, and Curriculum Wing, Ministry of Education Islamabad, Directorate of Staff Development Punjab, Provincial Institute of Teacher Education, Lahore (Pakistan).