How Can Research and Education Networks Increase African Educational Development?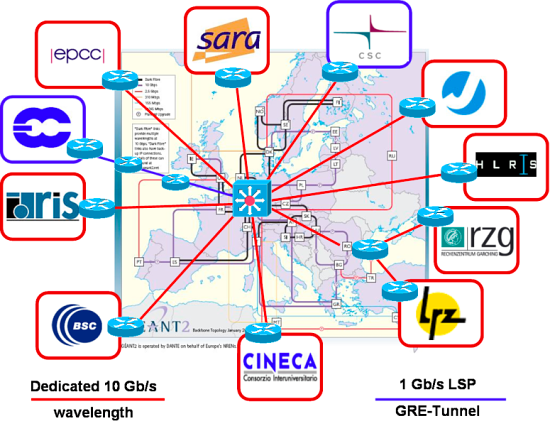 .
Research and Education Networks (RENs), at both the national and regional level, have been in existence for a long time in most parts of the world. They are normally driven by universities and research institutions, providing dedicated high speed networks that enable access to online resources for students and researchers; support content-level collaboration in research and education; facilitate advanced applications like grid-computing; and also enable research in advanced network techniques. RENs are indeed recognised as a key factor in development.
For the usual historical reasons, REN activities did not take off on the African continent until only about 10 years, slowly starting with South Africa. The wave however did not start really growing until about five years ago. Sub-Saharan Africa now has 15 National RENs (NRENs) at various levels of development and two regional RENs (UbuntuNet Alliance and Eastern and Southern Africa, and WACREN in Western and Central Africa).
Both National and Regional RENs in Africa face major start-up, operational, and direction challenges. They are developing in environments where especially the government funded universities and research institutions face the perennial challenge of insufficient funding. They are also developing in national environments where all other levels of education have, in most cases, very limited or no access to the internet and indeed to computers. Policy and regulation in most of the countries provides for limited competition in the telecommunications sector, and access to high capacity telecom infrastructure is either not possible of very costly.
Through a series of essays we will provide a trigger for input by various stakeholders on NRENs and the opportunity they provide to Africa in integrating ICT into all levels of education. We invite your contribution to this exciting topic, the output of which will provide critical and timely direction to both the emerging NRENs and African governments.
We seek responses to the following questions, as well as other comments that can carry this discourse in the right direction:
How can the growth of NRENs be stimulated and supported in Africa?
Where NRENs or RRENs have been established, what have been the key success factors? How can the approaches be adopted to African countries?
While some NRENs in more developed countries have reached out to lower levels of education other than universities, their traditional space has been universities. Is it right for NRENs in Africa to extend their reach to the lower levels? How can they do so without losing their original motivation? What role should they play?
What recommendations should be made to policy makers, regulators and other stakeholders if NRENs are to grow and play a development role in African countries?
This discussion is part of the eTranform Africa initiative.