Is Teacher Training the Solution to Better ICT Usage in Education?
We all know that the current state of ICT usage in education is sub-par. We've just had a month's worth of debate on ICT use in schools with much of it centered on one reoccurring theme: most ICT investments in education are wasted.
I think Sam Carlson expressed the best reason why this is happening during the Live Debate in India, where he successfully argued that There is Enormous Wastage in the Implementation of Education Technology for Schools: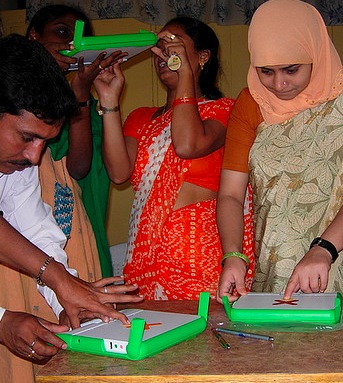 The basic problem is that teachers are not given the incentives, the time, the encouragement, the opportunity to take advantage of the educational technology, which is made available to them.

And if the teachers are not given the incentives, the time and the opportunities in order to take advantage of this then the technology investment in the computers and the internet content activity, and the building of the computer lab and putting in the electricity and all of those activities will be wasted.
So if teachers are the key to getting better educational outcomes from our ICT investments, the first and most obvious way to support them is better teacher training on the use of ICT in the classroom. But is that really the answer? Do teachers really need more training? And if so, how should that training differ from existing training to get a better result?
For this month's Educational Technology Debate, we'll look at the state of teacher training and how changing or improving it could have a positive impact on the educational outcomes from the use of ICT in educational systems of the developing world. Please join us for what promises to be a lively conversation.