Balancing Content, Technology, and People for Quality Basic Education
It is hard to imagine a tenable future in a world that denies its children an education. Thus to make a viable future possible we must ensure a Quality Basic Education for all – especially for our younger ones. Since our traditional ways have failed to even approach that goal, we must try some new ways. This will require a three-legged stool that:
provides a global network of quality, free and open k-12 courseware,
enables teachers everywhere to use innovative approaches to learning and
employs suitable and effective information and communications technologies.
These three legs must be balanced and closely linked to achieve a quality and universal basic education.
The growing impact of free and open educational resources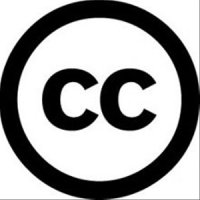 Content is king. Yet today high quality k-12 courseware that is aligned with educational standards, as distinct from interesting bits and pieces of content, is rare. Over the next few years, spurred by the Internet and Creative Commons licensing, high quality, free and open courseware will become increasingly available to schools in the developing world. Such resources are readily adaptable to local conditions and are inexpensive to produce and distribute. The evaluative feedback that authors receive from users enables these resources to be improved continuously.
Intellectual property. We can expect educators increasingly to use the Creative Commons, "for attribution, non-commercial" license for the basic educational resources they develop. Most are not in it for the money. Thus it will be difficult for commercially produced educational materials employing digital rights management systems to compete with open source content. As a result for-profit publishers of basic educational resources will perforce modify their business models.
Global Library Network. To facilitate the availability of free high quality content, the Open Learning Exchange is developing a federated network of national libraries comprising free and open k-12 content, including online interactive, offline interactive and paper-based materials. Emphasis is being given to contextualized and printable courseware packages complete with lesson plan, textbook and work book that teachers can download and use "as is" in their classrooms.
The potential educational roles for eBooks and other ICT devices in the developing world.
Technology is powerful. And it can be seductive. Some have assumed that quality content and well-prepared teachers, to the extent they are needed, will somehow follow the introduction of laptops in classrooms. However learning is not automatically enhanced by the distribution of cool technologies. Although they can have important roles in improving education, it is naive to believe that by themselves technologies will change education.
eBooks have a limited role. eBooks can deliver information. However more interactive tools are far more effective in helping learners develop the skills they need to manage information, physical objects and interpersonal relationships. Tools that support the key learning principles of immediate positive and negative feedback, mental and physical manipulation, standards-based practice, curiosity and creativity provide learners with the crucial experiences of agency and competence. Interactive content can be highly effective not only for developing the basic skills of reading, writing, speaking languages and performing basic arithmetic calculations but also for stimulating a positive framework about learning that lasts a lifetime.
We're not quite there yet. Today's eBooks, such as Amazon's Kindle and Sony's Reader are essentially one-way delivery systems. Low cost cell phones have many interactive features and they are rapidly becoming ubiquitous throughout the world. But so far they lack effective learning materials. PDA's, while more expensive, are even better suited for learning basic educational skills. Laptops are dropping in price but are still too expensive. And in those places where laptops have been employed extensively, such as the state of Maine, their results have not lived up to initial hopes.
Content for cell phones and PDA's. We should focus on developing high quality courseware for cell phones and low-cost PDA's, especially for the earlier levels of learning. They are widely available and inexpensive compared with other devices. Other tools specifically designed learning skills are continually under development. The TeacherMate, developed by Innovations for Learning is one such example; designed like a handheld game console it meets the basic learning requirements for early elementary levels, including its moderately low cost.
The Total Cost. Even as hardware costs decline, however, the costs for technical support, and maintenance will continue to be significant. All things considered, scaling ICT devices for all students remains outside the current financial capacity of most developing countries. The situation is only compounded by a serious shortfall in both high quality content and well-prepared teachers. While it is tempting to use technology to create a few centers of educational excellence, that does not satisfy the vital need to reach every child.
Paper-based content. It follows that, for now, strategies for achieving universal Quality Basic Education must not focus primarily upon ICT's in the classroom, as attractive as that approach may be. It will be years before ICTs in the hands of every teacher, let alone every child will be affordable. Technologies can, however, be used now to provide teachers and students high quality paper-based lesson plans, textbooks and workbooks at low cost. The Siyavula Project of the Shuttleworth Foundation in South Africa has created an impressive such system for the development, localization and distribution of its printable free and open k-12 courseware. Such an approach is scalable.
An Important Demonstration
Notwithstanding the obvious problems involved we have much to learn about how best to employ ICT's in schools. The Open Learning Exchange of Nepal (OLE Nepal) provides an excellent model for exploring the introduction of ICT's in a developing country. The OLE Nepal team is now in its second stage of a carefully designed program involving student-owned laptops. Four thousand students in six widely dispersed rural districts of Nepal are using student-owned XO laptops with interactive content developed in Nepal.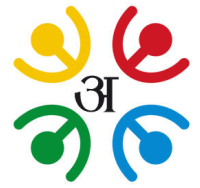 OLE Nepal is documenting their process of creating interactive content, done in collaboration with the Nepal's national Curriculum Development Center, and their extensive preparation of teachers and villagers. Both formative and summative assessments are providing evidence of the strengths and weaknesses of their approach. Initial indications are that students, teachers and villagers, including those in neighboring villages, are enthusiastic about the laptops and are asking for more content. We have yet to see how this approach can be scaled to the millions of students in Nepal.
Summary
I envision a world where virtually everyone has access to a quality basic education that is aligned with their capabilities and interests. That was a distant dream a decade ago. Today high quality, free and open digital and paper-based learning resources are spreading rapidly throughout the world. A plethora of ICT innovations for learning is becoming available and affordable. Teachers, principals and education leaders are improving their skills.
Our biggest challenge is to align and balance the three key components of change – content, technology and people. When that is done, the UN's Second Millennium Development Goal and Quality Basic Education for all will become much more than a dream. While achieving that goal will still be an enormous and complex challenge, we will then be on a path that will make it possible.