Low-Cost ICT Devices Are Driving Proprietory and Open Education Resources
Question: how are low-cost ICT devices transforming the creation and distribution of open content in the developing world?
The short answer is "very slowly"!
In spite of all the hype, the vast majority of students in the developing world cannot afford suitable ICT devices. And, while low-cost mobile phones are becoming more widespread, they are of limited value in terms of the creation and distribution of open content.
The second problem is connectivity. Most universities and schools either do not have broadband, or their bandwidth is inadequate. Also, the ratio of lab based computers to students is very low. The result is that internet access is painfully slow, and on-line reading of e-books is not an option.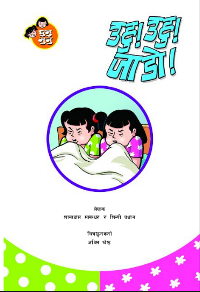 The third problem is relevance. While much good work has been done to develop local context Open Education Resources ("OERs"), and to adapt internationally available resources, this has so far only scratched the surface. And local language resources are almost non-existent.
The fourth problem is culture. The scarcity and cost of physical books has led to a non-reading culture; it has also let to the prevalence of "content" teaching from photocopied extracts instead of "conceptual" teaching, in which students learn how to learn.
And the fifth problem is capacity. Most academic staff at universities are too busy to search for relevant OERs and proprietory e-books, let alone develop new OER content. Also, large numbers of teachers at primary, and to a lesser extent secondary, schools are not even computer literate.
The solutions to these problems are asymmetrical at each of the country, institution, and staff levels, and they include:
providing subsidized hire purchase facilities for students to acquire low-cost Notebook computers, or building the cost into the educational fee structure,
replacing the high-cost-low-volume model for e-books with a low-cost-high-volume model (the IADP has recently reached agreement on this with a core group of the world's leading publishers),
downloading e-books and OERs onto ICT devices so that they can be viewed off-line,
giving academic staff who develop and/or adapt OERs institutional recognition and financial rewards in addition to the normal practice of attribution, and
developing sustainable communities of practice among "pioneering" academic staff, and extending their influence through the hub and spoke principle.
Question: will educational systems, and the stakeholders that support them, be able to adapt existing and new content onto these devices? Might this adaptation facilitate a more egalitarian content creation structure, challenging the existing pricing structures and vested interests of current curriculum production & dissemination models?
The short answers are "yes, and maybe".
There are no technical reasons why OERs cannot be developed, adapted, and viewed on ICT devices – subject, of course, to system and format compatibility. The challenge is to make these resources mainstream, and integrate them into the curricula and pedagogy.
The first issue is quality and usefulness. Common standards and appropriate tagging of metadata are a given, but quality and usefulness require a review process. Committees usually don't work because they create an obstacle and/or a bottle-neck. The best model is a periodic virtual peer group review, including a star rating system, in which individual and institutional reputations are placed on the line. Wikipedia has some of these elements, but in my view it doesn't go far enough. A further point to emphasize is the importance of high quality abstracts.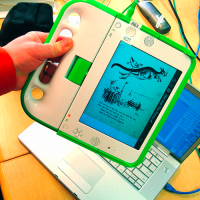 The second issue is awareness. Busy academic staff do not have the time or inclination to search through the universe of OERs and e-books; equally, they don't like the "all or nothing" approach of content aggregators. The best model is a well researched package of resources from which academic staff can choose, including the ability to step outside the package when desired.
The third issue is: who pays? The popular belief among some stakeholders is that OERs are, or should be, "free". In reality, however, they are not. Quite apart from the fact that the platforms upon which they reside need to be maintained, most of the developers, editors, formatters, promoters, and reviewers of OERs are paid.
The only difference is that they are paid directly or indirectly by governments, universities, or NGOs, rather than by sales to the end users. It is therefore open to question as to whether authors and publishers of proprietory resources offer good value for money compared with those that produce OERs.
I personally believe that both proprietory resources and OERs will have a continuing place in the future, and that convenient and affordable access through the advent of ICT devices will improve the quality of selected resources and enhance competition.
Question: should this content focus on e-books and other electronic media that replicates existing content? Or is this an opportunity to change the way in which content is created, teachers educate, and students learn?
The short answer is "both".
Much good work has been done to archive physical resources in a digital format. Also, publishers are beginning to make e-books available in developing countries at an affordable price. As a result, academic staff and school teachers are at last beginning to have affordable access to high quality educational resources. But much needs to be done to improve awareness and integrate this into curricula and pedagogy.
The advent of low-cost ICT devices is indeed a wonderful opportunity to change the educational landscape. Apart from teaching computer literacy, which is an essential component of education in today's world, it brings the prospect of higher education and technical training closer to the millions of prospective students who cannot attend, or cannot afford to attend, campus.
It also facilitates the creative use of digital technology to make the content more compelling, and to enhance the learning experience by bringing an interactive and visual dimension to voice and text. The constraint, however, is the capacity of teachers to use the technology and to participate in the development of the resources, which points to the overriding need to improve standards through teacher education.