High Tech Society Requires a High Touch Childhood
There are plenty of good reasons to be skeptical that ICT can bring about a revolution in education: Lack of solid research showing better learning outcomes than other innovative methods; enormous cost (much of it hidden) in providing sustainable ICT resources and training; and the fact that there is now a long history of educational technology promoters over-promising and under-delivering.
I suspect others in this forum will discuss these issues. But one powerful argument for continuing to inject more technology into schools seems to remain untouched by all of those concerns. That is the inevitability, at least in the foreseeable future that our children's lives will be saturated with technology and they will have to know how to deal with a technologically driven society. Thus, all academic or financial arguments that might cast doubt on the efficacy of ICT are typically overwhelmed by the sense that we have to adapt education to the realities of the 21st century.
In that respect, it seems to me that the debate over whether schools have to find a place for ICT is over. The only question remaining is how to do it. In this brief introductory comment, I'd like to introduce just one of several factors having to do with the character of ICT that make that "how" question revolutionary in a different way than most technology promoters believe.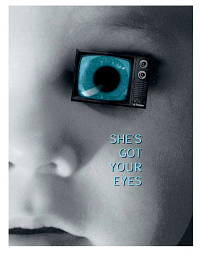 Technology Overload
Let me begin by making two general observations: First, adopting any powerful new technology is always a Faustian bargain (Technopoly: The Surrender of Culture to Technology). If the 19th and 20th centuries taught us anything about our relationship with technology it should be that. From the internal combustion engine to DDT to antibiotics, there are always some indirect costs or detriments that show up (usually down the line) accompanying the direct benefits that a new technology brings to us. Considering it is children's lives we are dealing with here, we ought to be much more careful in anticipating and finding ways to minimize those costs than we have been.
Secondly, we need to recognize that the responsibility to prepare young people for a high tech society does not automatically mean that children of all ages should use high tech tools. We don't prepare children to use alcohol responsibly by teaching them how to drink when they are six. Schools don't prepare children to deal with sex by surrounding them with sexual activity, or violence by exposing them to violence. Preparing children for social conditions does not necessarily warrant early participation.
Indeed, typically we have seen childhood as a time to prepare for the external challenges of society by strengthening children's inner resources – self-discipline, emotional control, moral judgment, empathy, etc. – before the opportunities for participation arise.
Unfortunately, it is the attention to that entire enterprise of strengthening those inner resources that is likely to be one of the costs of revolutionizing education with ICT. As our moderator has already pointed out, one of the most common arguments for ICT is that it promises "to empower learners." This is, in large part, because these are extremely powerful tools that we are handing to our children.
We like the idea of our children having all of this power, while hardly acknowledging that handing great power to people who do not bring a strong sense of responsibility to it is a recipe for disaster. Though I do not believe that power necessarily corrupts, it almost certainly does if the bearer of that power has not developed a strong moral and ethical foundation from which to guide its use. Where will that foundation come from in our schools? At what age should we expect our children to possess the maturity to display those moral and ethical qualities?
And to what extent do we actually deny children their most powerful internal learning resources, like quiet contemplation or capacity to endure times of disappointment, by telling them that the answers to their questions are to be found through all of this external power we hand them? Even a child's greatest learning resource, their curiosity, which tech promoters often claim is set loose by ICT, actually has to be severely restricted for fear of the kinds of information that might get into the wrong hands.
Those pushing for a tech revolution in schools generally ignore these concerns about internal growth, opting instead to "solve" the problem with all kinds of technical fixes, from Acceptable Use Policies to Net Nannies. And in doing so, we simply reinforce the lesson that our children are receiving constantly from every corner of our high tech society: that for every problem there is an external technical solution that does not require the development of one's inner capacities.
In this respect ICT is just part of an ever deepening problem posed by our relationship with technology: from the five year old who is given a pill because he can't sit still for an hour, to the adolescent who depends on a spell checker instead of learning to spell, to the high school student who can navigate to mountains of information on the Internet but has not one idea in her head about what to do with it, we are teaching our children every day that solutions to problems lie outside of themselves.
And there is plenty of reason to worry that there are consequences to this trend. For example, self-reporting of college and high school students who plagiarize or in other ways cheat has moved above 70% in the last decade, much of it now enabled by ICT (CaveOn; Common Sense Media). There is much discussion going on across American campuses about the increasing fragility of college students (in the ten years I've been teaching at Wittenberg University, for instance, the annual number of students who have sought psychological counseling from the University health office has gone up 600%). And these college students are just the young people our society recognizes as successful.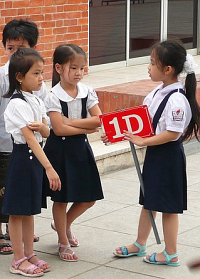 Time Out from Technology
This is not an attempt to pin all of the responsibility for all of our youth's troubles on technology. The point I'm trying to make is that further increasing our youth's already massive engagement with powerful machines is likely to contribute to neglecting the development of the very character traits they need to navigate a high tech society. This fall semester, when I assigned 20 freshman students on the first day of class to spend 15 minutes sitting outside totally away from anyone and without any electronic devices, the initial response by the vast majority was that they had not experienced that level of solitude in years.
To my surprise, they decided to do it every day. When they gave me feedback at the end of the course, they were nearly unanimous in agreeing that the most important thing they had learned in any class this semester was the value of putting their devices away and spending time truly by, and with, themselves.
How sad they were 18 years old before they learned that. How sad that so many young people will never learn that, and that our schools will not even recognize how important an educational resource has been lost. It seems to me that if we really want to prepare our children for dealing with a society saturated with powerful external tools, we ought to be concentrating at the earliest levels on helping them develop their inner resources so that they know the full scope of what we humans are capable of apart from our machines; so they know how to put the power of those machines to good use supporting those capacities; and they know when to put all of those machines away.
In his important book, The Future Does Not Compute, Steve Talbott writes, "What I really fear is the hidden and increasingly powerful machine within us, of which the machines we create are but an expression." Given that our children now spend over 7 hours a day engaged with media technology (Kaiser Foundation), I think this is a fear those of us in education should take very seriously. After all, it is our job to see that children develop their full capacities, and not become one-sided mechanistic thinkers, no matter how well qualified developing that one side might make them for the job market.
Schools often serve compensatory functions. Marshall McLuhan apparently recognized this when he wrote in his seminal book, Understanding Media: The Extensions of Man, that schools would have to become "recognized as civil defense against media fallout." I'm not sure even he could have predicted just how heavy that media fallout would become.
Young people, particularly our youngest, need a time and place where they can take a breather from the constant bombardment of abstract symbols – pictures and texts – flowing from machines; a time and place where they can have direct experiences, sometimes alone, sometimes with caring adults or other children and often with the physical world that they will have no alternative but to live in and take better care of than we have. They need opportunities to learn from all of their senses and all of their inner resources in order to understand where they fit into the world before we give them learning tools whose objective is to give them enormous power over it.
High Tech Requires High Touch
This has been a very sketchy polemic meant not so much to convince as to inspire a different kind of discussion about the proper place for ICT in education. A broader exploration of those views can be found in a couple of my essays – Charlotte's Webpage and Education Unplugged, respectively – published by Orion magazine, which are available on-line at:
I'll close by saying that there is certainly a place for ICT in education – even a prominent one. I wouldn't have taught teenagers with and about computers for nearly two decades if I believed that education would not be well served by injecting ICT into the upper levels of schooling.
But there is a serious developmental issue that we have to address with regard to ICT that takes us well beyond the boundaries of the classroom. Just because children can learn from powerful machines doesn't mean they should. Let's keep in mind that in making his bargain with the devil, the price Dr. Faustus paid for nearly unlimited power was his soul.
It seems to me that any revolution in education brought on by ICT ought to be formulated to prevent that cost being incurred by our children. As far as I can tell, that means recognizing that preparation for a high tech society requires an intensively high touch childhood.