Eventually Tablets will Facilitate more Personalized and Interactive Learning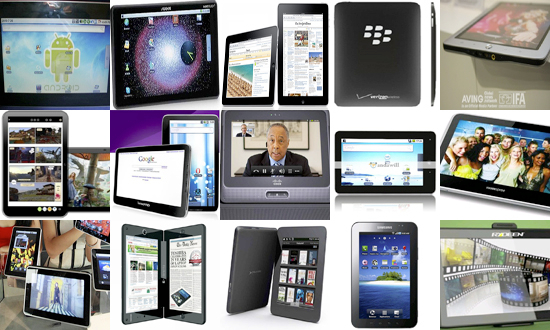 .
Tablets offer a number of advantages for education in comparison to laptops or netbooks. First, their lighter weight and orientational flexibility makes them far superior for digital reading or accessing of content. Second, their instant-on capability and fast switching among applications allows learning activities to proceed with less delay. Third, their touchscreen interface allows a high degree of user interactivity. Fourth, they are much more mobile than laptops, as students can carry them inside or outside a room without having to close and reopen the screen and can also use them for mobile data collection or notetaking. Fifth, since it is inexpensive to develop apps for mobile platforms, there is a rapidly growing amount of free or low-cost apps for tablets, many of which are suitable for education. And finally, tablets' long battery life makes them more suitable for a school day.
This past year, my research team has started to investigate the use of iPads in K-12 schools in the US. In one private school we are studying in California, students have daily access to laptops and frequent access to iPads, thus allowing us to compare the use of the two. In a science class we have been observing, students unanimously tell us that they prefer using the iPads to the laptops due to the tablets' light weight, mobility, touchscreen, and apps. Students use the iPads to read a free open source Earth sciences textbook, investigate the elements and the composition of the Earth and galaxy via interactive apps, access the school's e-learning platform, log and analyze lab data, and produce lab reports. Our observations suggest that the iPads are particularly helpful for laboratory work as the students carry the devices around to input data on the move.
Though iPads are thus far the most educationally suitable tablet, current models also have disadvantages compared to netbooks and laptops. iPads are more expensive to purchase than netbooks (making them costly even for a US context), and more difficult to write and edit on than netbooks or laptops, unless one gets an external keyboard at extra expense. The lack of a computer-style file structure in iOS can make the organizing and sharing of student work more complicated, at least without establishing new file maintenance systems. And iPads are unable to access Websites that use the Adobe Flash multimedia platform, which is still common on many educational sites.
Of these disadvantages, the most important long-term educational one is in the area of writing. Learning to write well is a critical part of education, and is hindered if students don't have a device optimized for composing and editing. However, this problem can be overcome through use of an external keyboard, and we will likely see a wide variety of mobile tablets in the future with detachable or folding keyboards or other alternative input systems.
Some of these devices will also be dual bootable, with both a mobile and desktop operating system, or have new operating systems that merge the strengths of a mobile and desktop OS. As for the cost of tablets, this will come down over time and cost savings will also be realized as students use tablets to access and use lower-cost digital textbooks.
In short, if I were advising US school district leaders that were interested in implementing a "one-to-one" technology program right now, I would probably recommend that they hold off on tablets, as laptops and netbooks provide a better educational bang for the buck today. But, looking down the road? Yes, I expect that tablets with keyboards and e-texts will be the way to go, replacing not only laptops but also textbooks to facilitate more personalized and interactive learning.
Once again, though, my research on educational use of tablets has thus far been confined to U.S. schools. I will let others speak to the viability of tablets for education in developing countries.