How Computer Configurations Impact Teaching and Learning in Schools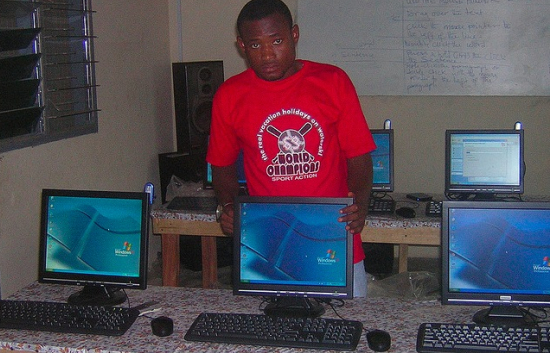 .
Let us suppose that an educational system in the developing world has decided to install computers in schools. You might think that the educational technology debate has ended – yet it has just begun.
From desktop to laptop, computer lab to classroom use, the types of computers and their physical configuration play an amazing role in determining the teaching style and learning outcomes possible with technology.
For December, we expect to have educators, technologies, and you my dear reader, offer ideas, examples, and commentary to enrich our understanding of:
The different computer configurations used in schools today
New approaches that can change teaching methodologies
The learning outcomes possible with each approach.
To start the enrichment of our understanding, please list the types of computer configurations you see the most or feel the most innovative, in the comments below.