Is Open and Distance Learning the Key to Quality Higher Education for All?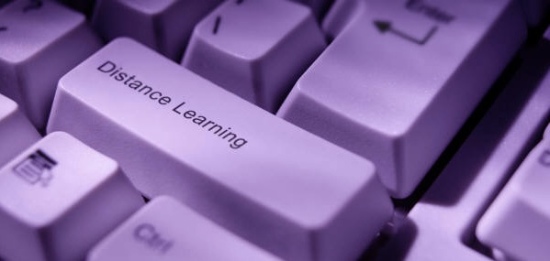 UNESCO has repeatedly argued that the number of places for post-secondary learners must increase from approximately 120 million to 240 million worldwide, with large-scale growth already having been documented over the past decade. In the emerging economic powerhouses of the world, increased access to knowledge and education is crucial to guarantee continued growth.
Yet, it is virtually impossible to build the number of traditional post-secondary institutions to keep up with the increase in demand. Traditional universities represent a tremendous ongoing financial commitment when physical campuses classrooms need to be built, maintained, heated, cooled and secured.
The Distance Learning Solution
In distance learning, these costs (and their environmental footprint) are significantly less. This translates to more resources being spent on course design, development and student support services. This in turn leads to better student outcomes linked to the higher quality of instruction. Distance learning is also uniquely flexible, allowing for studies to be combined with working and family life and to be taken at the correct pace for the student (and in tune with what they can afford). Distance learning has also proven itself able to react quickly to specific economic and societal needs.
Views of distance learning vary significantly from region to region throughout the world. In most countries and regions, distance learning is respected as an alternative to studying on campus. Here, distance education has demonstrated its capacity and quality, and in many countries programmes are accredited by the same agencies that govern campus based education. The fact that we experience convergence between campus based, blended, and distance learning is also a driver for increased understanding.
In some parts of the world, however, this is not the case. The regulatory framework might not recognize distance education, or quality assurance may be lacking, leading to confusion and mistrust. This digital divide is a global challenge, as is resistance to embrace technology, though there are countless examples of ingenuity and innovation which seek to combat this.
Distance Learning in BRIC Nations
It is now ten years since the term BRIC was coined to describe the emerging economies of Brazil, Russia, India and China. In distance education, there has been an explosion in student numbers in these countries. Indira Ghandi National Open University in India has the world's largest student body with 1.8 million students, while The Open University of China's spring 2011 enrolment saw a 9% year on year increase to 467,000 enrolments. Almost one in six students enrolled in undergraduate studies in Brazil enters into a distance learning course.
However, while each of these countries has experienced amazing progress in distance education, the obstacles that remain are very real: acceptance, regulation, infrastructure, and particularly the question of how to maintain quality at scale.
Please join this month's Educational Technology Debate to define the problems, present solutions, and point a way forward for Open and Distance Learning in higher education.
About the Debate Coordinator
This debate is coordinated by the International Council for Open and Distance Education, the global membership organization for actors within open and distance learning. ICDE works towards the goals of Education for All through its status as an organization in formal consultative relations with UNESCO, and seeks to raise acceptance of open and distance learning at the government, institutional leadership, academic, and societal levels. The organization also seeks to facilitate dialogue between the developed and the developing world through its conferences, projects and information activity.
This inspiration for this debate came from a session organized by ICDE at the annual Online Educa Berlin conference in Germany in December. We look forward to the contributions from ICDE members representing the BRIC nations over the coming weeks, and to engaging with the ETD community.